Though we're still amidst the Halloween/Samhain/Dia de los Muertos rush of altar pics, figured I would go ahead and put up this one. My little St. Jude altar.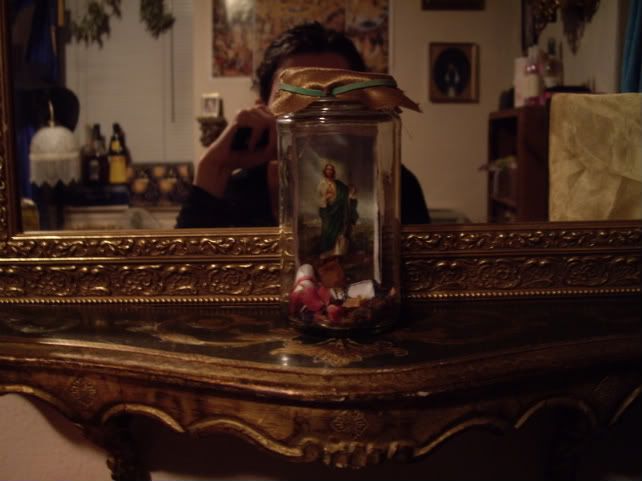 He's in an old jam-jar, I believe. The bottom of the jar is filled with some St. Jude incense powder, rose petals, myrrh and I think frankincense, as well as two little wrapped scrolls of my petitions to him.
I keep him set on a shelf in front of a mirror.