Hello internet, have you missed me? Yeah, I didn't miss you either, pssssh.

I've recently moved back into the 'rents house after graduation while I search for jobs and shit, so my altars are finally back to the proper way I like them. My first thought was to share them.


Come look at the shenanigans.

Apologies in advance for not having enough candles to light them all properly.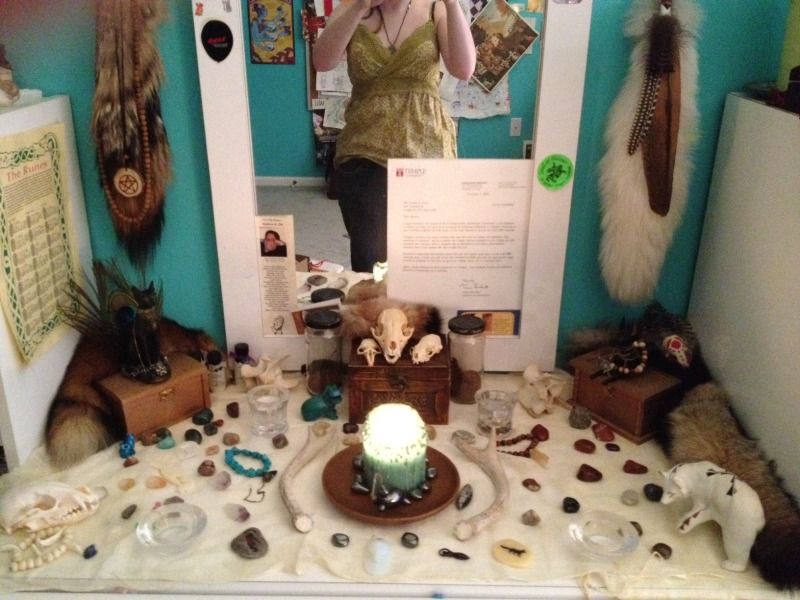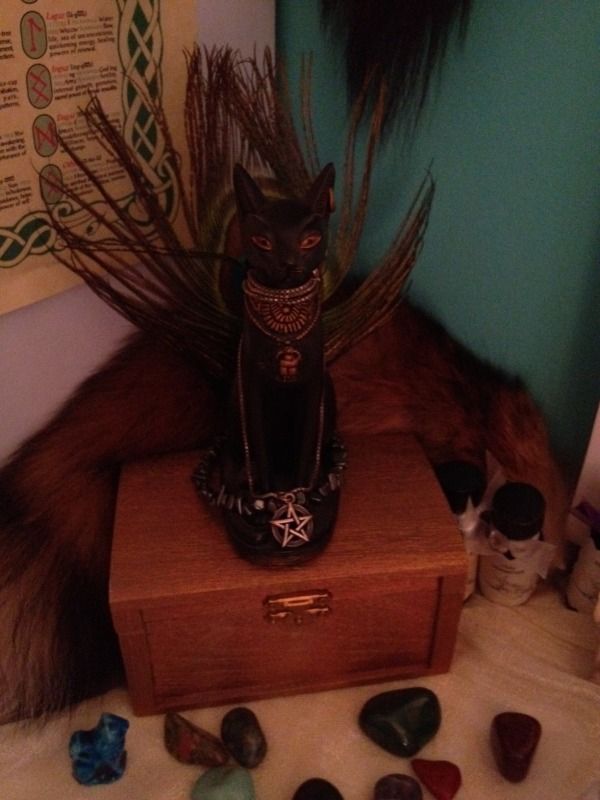 On the main altar we have Bast & Anubis installed in proper places. I usually work closely with Bast and only bother Anubis in a broly way when I need the gates to the underrealms opened for passengers.

We have the usual skulls: fox, muskrat, raccoon, mink. The usual 4 types of foxtail. To either side of the main box is a container of Graveyard dirt, one from a couple and another from an individual, willingly given. I don't steal that shit, you dig? *punny*

The usual crystal and a gorgeous Gaia's Garden candle from Luna, which I actually named. (There was a contest in her shop and I magically had my name drawn, so my name stuck.)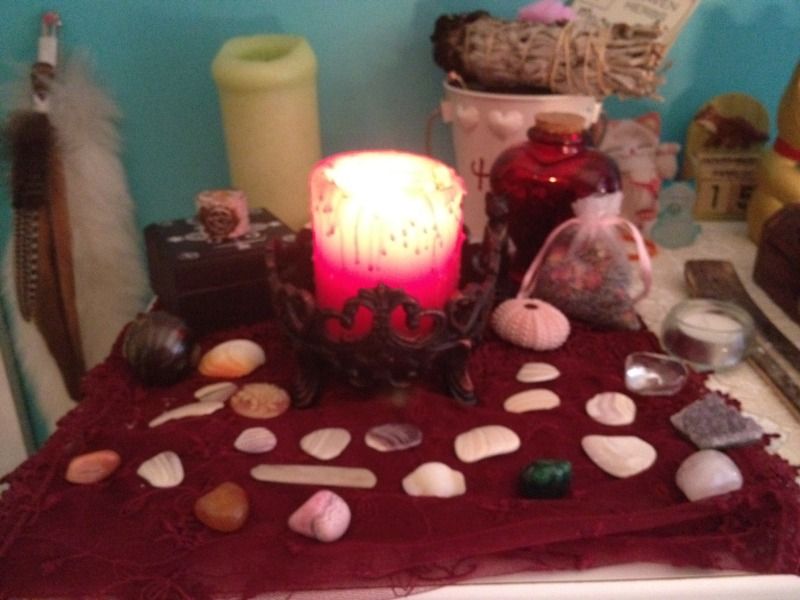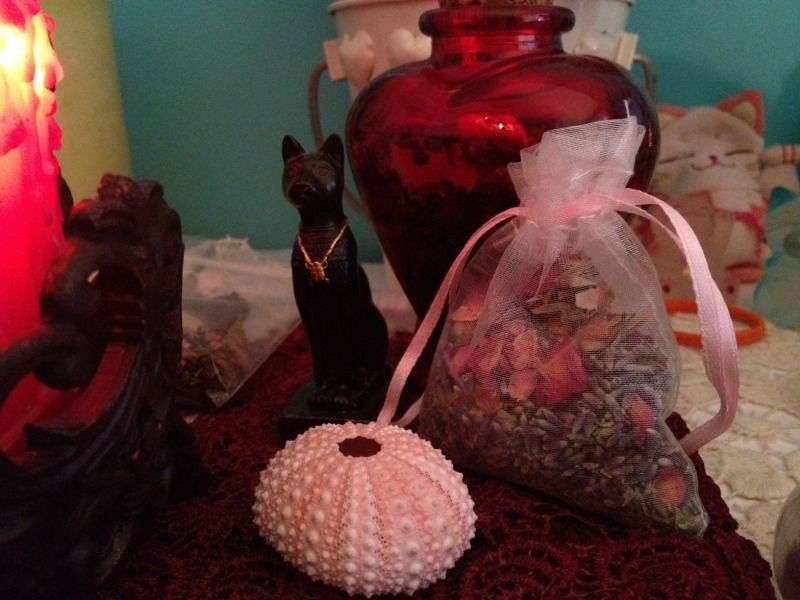 Moving on the Love altar, we have a box for Legba/Samedi (I dunno either), the Heart jug for Freda, mini Bast statue because she functions as a goddess of Sensuality for me, another candle from Luna (Rose scented), crystals, a Gris Gris for my partner and I, and the usual pink stones.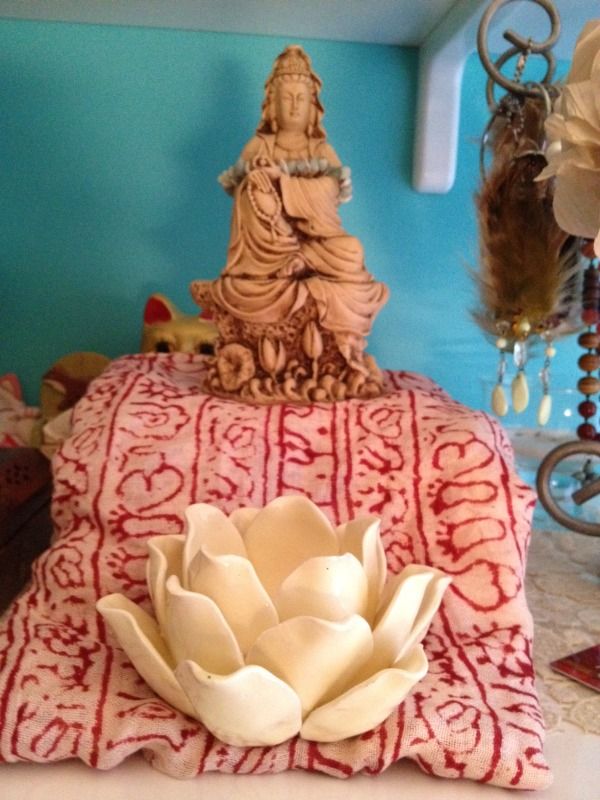 Kuan Yin has been given her own mini-space to the right with a Hindi cloth and lotus holder. Not much to say there.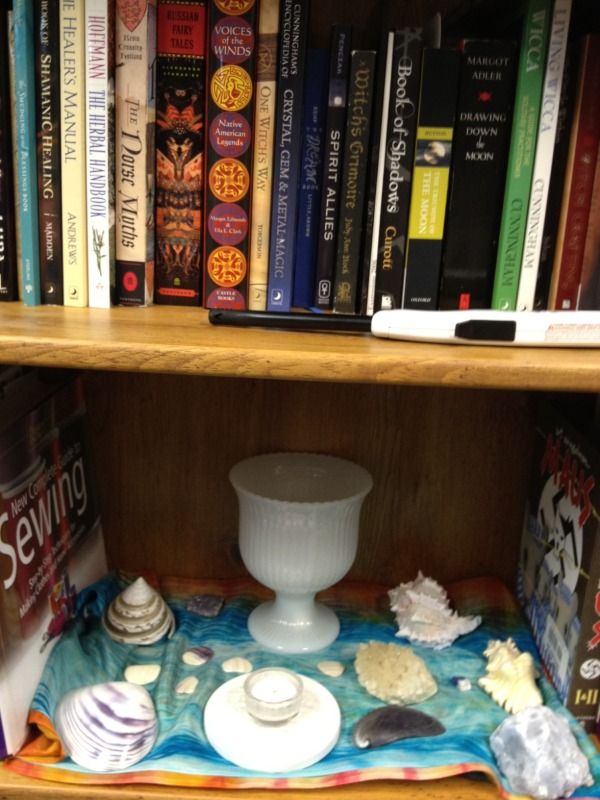 Updated sedna altar with cloth.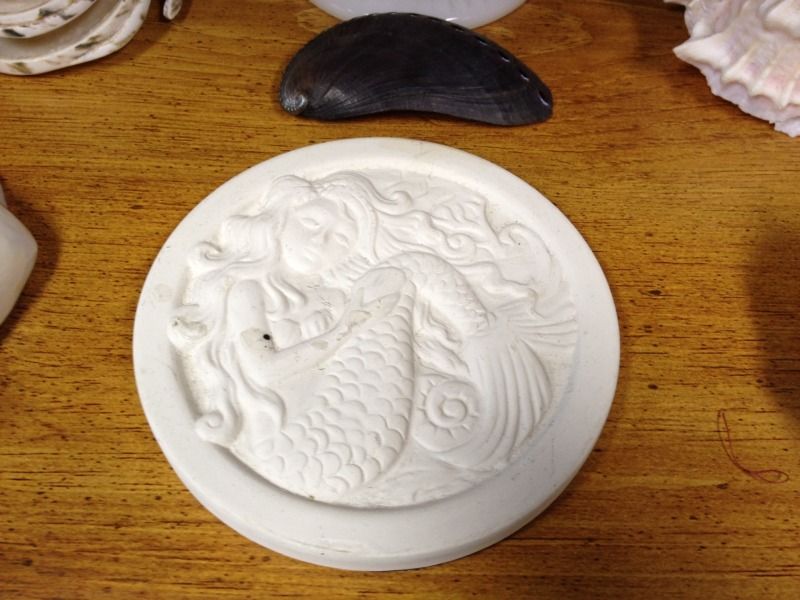 Most of my pagan books have migrated downstairs, so I made a small space for Sedna, my Shamanic matron. Shells for her since she's the ocean/death Inuit deity.

Annnnd I put some more shit on my unicorn altar so there's more.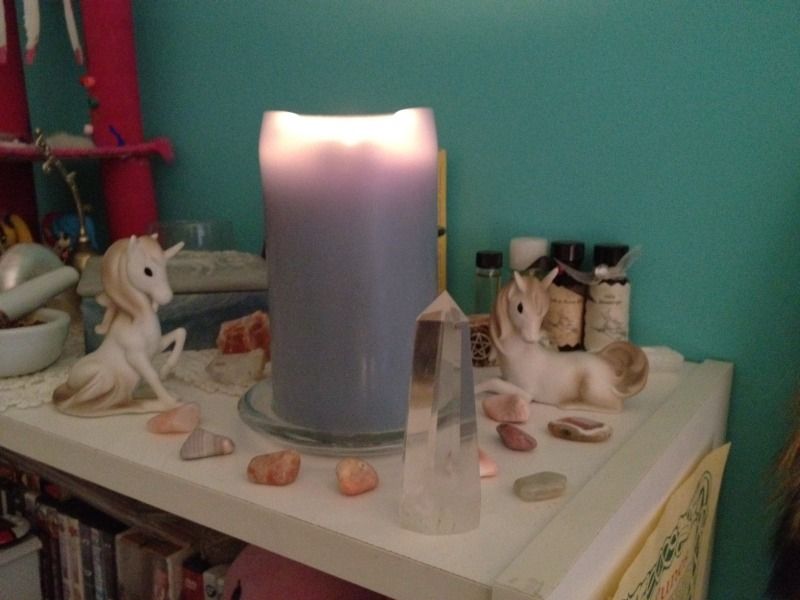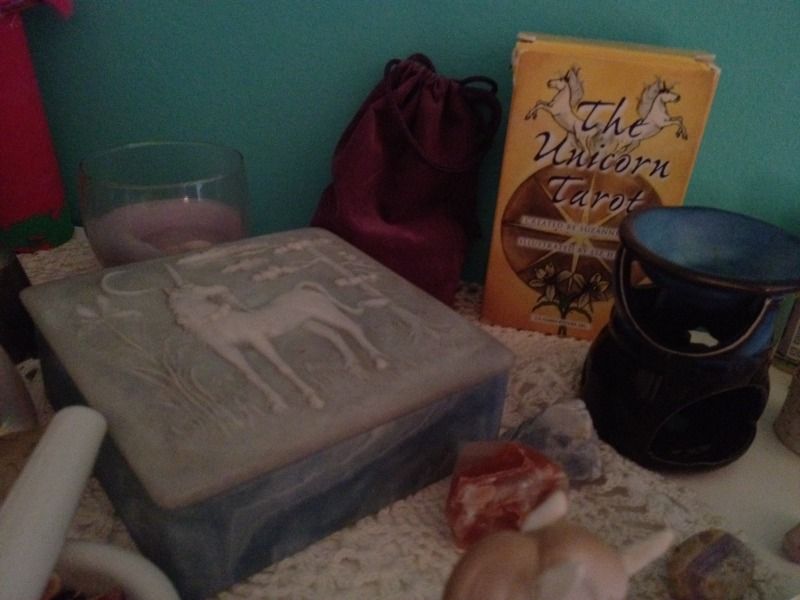 That's all for now, folks.